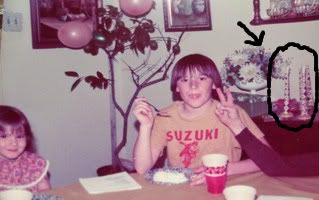 This is a picture of me and my brother from the early 1970's. We were celebrating one of his birthdays, which to me always seemed like the best birthdays ever. The fact that his B-Day fell on October 30th made it even better in my eyes, because sometimes my mom used Halloween as the theme for the celebration. I guess on this particular year, things were a little bit low key and not overtly orange and black. Nothing gives a hint as to the season at all, except for those FAB metal party horns atop the hifi in the background. Those were the party favors.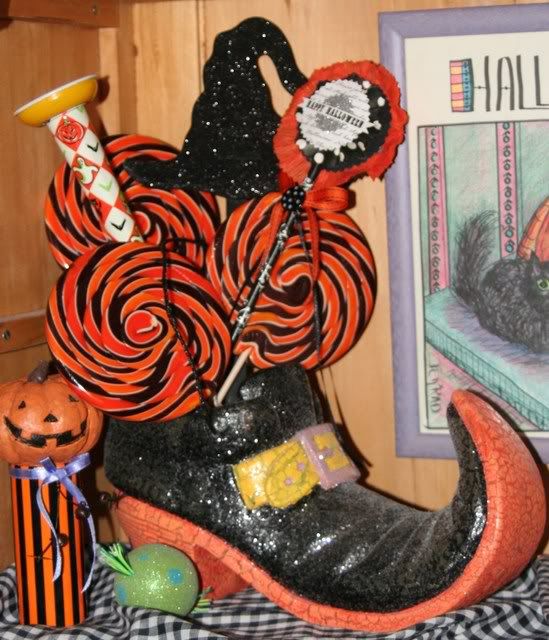 Fast forward thirty-plus years... two of those same party horns are at home in my own little Halloween vignettes. That's right, I've held on to them since I was four.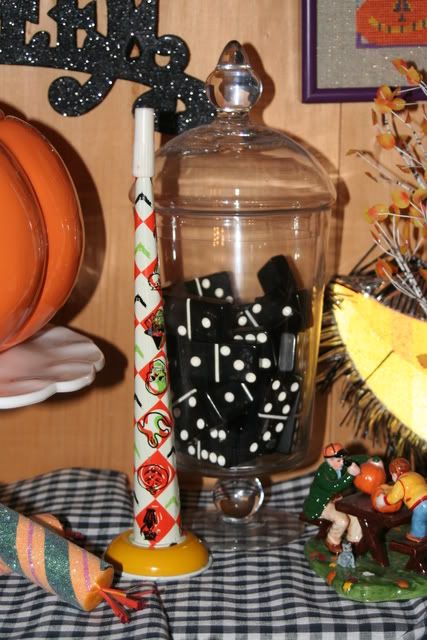 No, I did not save the paper plates and cups from that party. Had it been my own party, it would have been a different story though.