The November issue of
Country Living Magazine
features a wonderful article about Silver Bella, a paper arts extravaganza that I attended last year. It was great to flip through the pages and see some of the fun gals that I had the honor of meeting. I was also delighted to catch a glimpse of myself in one photo as well. And I do mean a glimpse...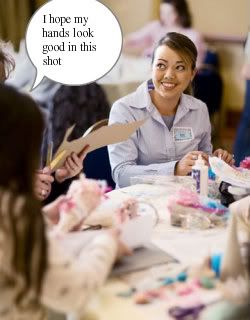 Those are my hands in the left side of the frame, cutting away at some paper. The adorable Jeanie of
Southern Nest
is to my left and
Natalea
, with the lovely locks, is to my right. You can even catch a gratuitous shot of my bangs in the photo as well. I knew keeping my 80's style do would pay off eventually.
Truth be told, my phone has not stopped ringing since the magazine hit the stands. My services are in demand. I can now join the ranks of other great hand models like George Costanza. Ooh, and speaking of which, I will borrow a page from his book and keep my investments safe...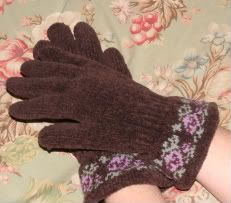 It's now moisturizer and gloves 24/7... or at least when I'm not at a shoot.