The apricots were finally ready, so I thought I better switch over into Betty
Crocker
mode and make that jam I
mentioned
before.
These girls needed a dip in the tub.
I use the recipe that comes with the package of Sure-Jell. All you need is fruit, Sure-Jell, sugar, and lemon juice.
This is five cups of finely chopped apricots. At first I was worried that I would not have enough fruit to work with. The birds were privy to the ripe and ready status before I was, so a large amount had already been sampled. Those birds are so fickle, they just hop from piece to piece taking a bite here and a bite there, never satisfied to finish the one they started.
It only took three lemons to yield a fourth of a cup of fresh juice, but I was prepared just in case.
Fire up the stove and get ready to stir!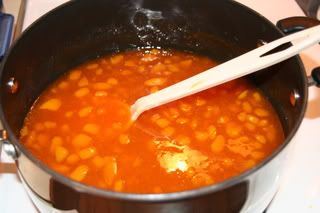 Okay, I had been stirring for a LONG time at this point.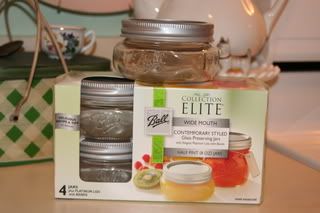 Alright, things got a little dicey after I added the sugar, that's why we leap forward a little with our picture documentation. If I hadn't decided to do this between the hours of 11 PM and 2 AM I might have had someone other than myself taking the snaps, but that's not how I roll. Turns out it's next to impossible to stir the equivalent of molten lava
and
hold a camera.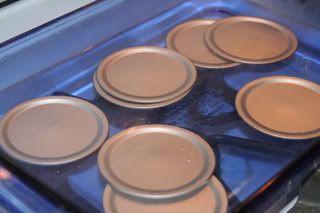 The lids needed a steamy bath too.
Their fate is sealed...hopefully!
Too hot to handle, but I managed a pic anyway. Man, where is my key grip when I need him? Oh that's right...ASLEEP like all the other sane people in the world at 2:00 in the morning.
Totally worth staying up to make this batch. All the jars sealed perfectly and it is yummy! If you're really good this year, I'll put you on my Christmas list. And if apricot is not your thing, I'm thinking strawberry and blueberry might be worth the trouble too.